The life-changing work that ChristianWorks provides can only happen with the support of our donors.
We have three annual fundraisers to raise both money and awareness for our mission and needs.
These enjoyable events celebrate the good being done with the special individuals who contribute;
together our efforts allow us to serve the families and children God sends us.

Forth Worth Luncheon
Building Healthy Families Event
Being a relatively new presence in Fort Worth, ChristianWorks will host its fourth annual fundraiser to share the exciting growth experienced in Tarrant and surrounding counties, as well as raise the funds to continue that work. The Fort Worth campus opened in 2017 and is rapidly growing beyond expectations! Join us as we begin the foundations of our support to serve children and families in need.

North Texas Giving Day
September 21st, 2023 (Early Giving begins September 1st)
What is North Texas Giving Day (commonly known as NTX Giving Day or NTXGD)?
Communities Foundation of Texas' North Texas Giving Day is an 18-hour event that lifts giving and engages the entire region to support local nonprofits, celebrating the important role local non-profits play in strengthening our communities. NTX Giving Day is an opportunity to show the world our region's generous spirit and that in these unprecedented times North Texans can and will take care of each other.

Dallas Auction
34th Annual "Celebrate the Children" Auction & Dinner
Our big annual "Celebrate the Children" Dinner & Auction in Dallas, you can mark your calendars for Saturday, October 7, at the iconic Union Station downtown. Built in 1916, this was the original train station of Dallas and is now a gorgeous event facility. Please put this on your calendar and make plans to join us in the fall!
Click here to purchase tickets.
Our evening will be blessed by Dr. Trent Langhofer, the Clinical Director of Colorado Christian University's School of Counseling.
He is a Licensed Professional Counselor, with his MS from Harding University and his PhD in Marriage and Family Therapy from the
University of Louisiana.  Additionally, he is on staff at Trace Church in Colorado Springs, a church plant from The Hills Church, as the teaching pastor.
"Dr. T" is a married father of 3, a recent foster parent, an expert in the field of family relationships, a recovering addict, has worked
out with Tim Tebow, appeared on Duck Dynasty, and above all else, loves the Lord.  He deeply understands ChristianWorks' mission.
As a highly sought-after speaker, Dr. Langhofer will inspire the hearts of all who attend to support the ministries highlighted during our evening.
Degrees and Experience
Ph.D., Marriage and Family Therapy (University of Louisiana at Monroe)
M.S., Marriage and Family Therapy (Harding University)
B.A., Ministry and Leadership (Randall University)
Biography and Professional Achievements
Langhofer is a sought after conference speaker and teacher. He has lectured nationally and internationally to large audiences on topics that include: adjustment following spiritual conversion, the themes perpetuating marital commitment in conservative protestant couples following infidelity, development of authentic intimacy in relationships, and spiritual growth and development in spiritually mature individuals and families.
In his career, Langhofer has been the founder or co-founder of multiple agencies centered on treating individuals and families from the communities in which he has lived and worked. His clinical expertise is broad and includes but is not limited to the treatment of: childhood trauma, substance abuse, sexual dysfunction, marital health, depression, anxiety disorders, and clergy misconduct.
For the past decade Langhofer has also been employed as a teaching pastor, co-pastor, or lead pastor. His experience in ministry helps him integrate spirituality into clinical treatment in helpful, meaningful ways. The leadership experience Langhofer has gained over the years has been useful in providing leadership consultation to various public and private organizations.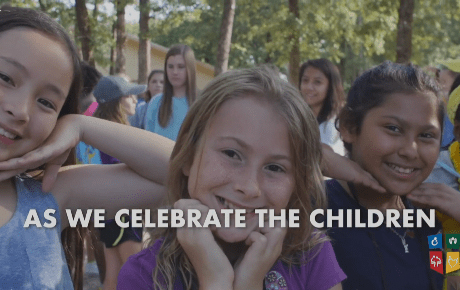 Watch the trailer for last year's 31st Celebrate the Children Auction
Pam Patterson, Chairwoman of the Board of Trustees, sat down with KLTY's Bonnie Curry to talk about ChristianWorks and how you don't want to miss out on this year's auction. Check it out.

Giving Tuesday
November 28, 2023 – December 31, 2023
Giving Tuesday kicks off a season of generosity through our End of Year Giving Campaign! The needs of our community continue to grow, along with our desire to make a life-long impact in the families that come to us for help. There are many times we open up our email or receive calls from the individuals we serve that are a constant reminder of the incredible work that ChristianWorks is doing in our community! Our End of Year Giving Campaign provided practical ways donors can make a difference in the lives of the families we serve.
There are three ways you can donate this season: mail in your donation, call in your donation until December 20th, or you can click to donate.
Help us build healthy homes and families.
ChristianWorks for Children is a 501(c)(3) non-profit — EIN: 75-1246028.
With your support, we can continue Jesus Christ's example of service. Partner with us today!