The life-changing work that ChristianWorks provides can only happen with the support of our donors.
We have three annual fundraisers to raise both money and awareness for our mission and needs.
These enjoyable events celebrate the good being done with the special individuals who contribute;
together our efforts allow us to serve the families and children God sends us.

Forth Worth Luncheon
Building Healthy Families Event
April 13th, 2023 at 11:30am
Being a relatively new presence in Fort Worth, ChristianWorks will host its fourth annual fundraiser to share the exciting growth experienced in Tarrant and surrounding counties, as well as raise the funds to continue that work. The Fort Worth campus opened in 2017 and is rapidly growing beyond expectations! Join us as we begin the foundations of our support to serve children and families in need.
On Thursday, April 13, ChristianWorks is hosting the annual Fort Worth "Building Healthy Families" Luncheon at the beautiful downtown Ashton Depot. The event will run from 11:30–1:00pm and is hosted by KLTY's Bonnie Curry. Lunch will be delicious, Information will be inspiring, and the event is fully underwritten so all proceeds will go directly to help Tarrant County families in need.

North Texas Giving Day
September 2023 (Early Giving begins September 1st)
What is North Texas Giving Day (commonly known as NTX Giving Day or NTXGD)?
Communities Foundation of Texas' North Texas Giving Day is an 18-hour event that lifts giving and engages the entire region to support local nonprofits, celebrating the important role local non-profits play in strengthening our communities. NTX Giving Day is an opportunity to show the world our region's generous spirit and that in these unprecedented times North Texans can and will take care of each other.

Dallas Auction
34th Annual "Celebrate the Children" Auction & Dinner
Our big annual "Celebrate the Children" Dinner & Auction in Dallas, you can mark your calendars for Saturday, October 7, at the iconic Union Station downtown. Built in 1916, this was the original train station of Dallas and is now a gorgeous event facility. Please put this on your calendar and make plans to join us in the fall!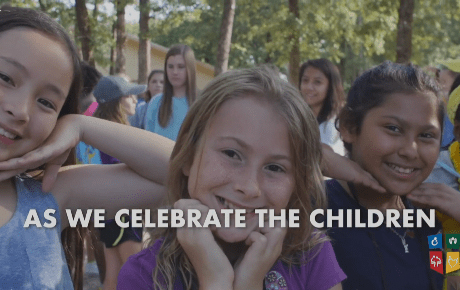 Watch the trailer for last year's 31st Celebrate the Children Auction
Pam Patterson, Chairwoman of the Board of Trustees, sat down with KLTY's Bonnie Curry to talk about ChristianWorks and how you don't want to miss out on this year's auction. Check it out.

Giving Tuesday
November 29, 2022 – December 31, 2022
Giving Tuesday kicks off a season of generosity through our End of Year Giving Campaign! The needs of our community continue to grow, along with our desire to make a life-long impact in the families that come to us for help. There are many times we open up our email or receive calls from the individuals we serve that are a constant reminder of the incredible work that ChristianWorks is doing in our community! Our End of Year Giving Campaign provided practical ways donors can make a difference in the lives of the families we serve.
There are three ways you can donate this season: mail in your donation, call in your donation until December 20th, or you can click to donate.
Help us build healthy homes and families.
ChristianWorks for Children is a 501(c)(3) non-profit — EIN: 75-1246028.
With your support, we can continue Jesus Christ's example of service. Partner with us today!