Our mission is to represent the goodness of God to children and their families by continuing Jesus Christ's example of service.
We are helping children and families meet life's toughest challenges. If the family is the foundation of our society, then building healthy homes and families should be a top priority for us all. That is the philosophy behind ChristianWorks for Children.
With its foundation deeply rooted in Christian principles, the purpose of ChristianWorks for Children is to help children and their families meet and overcome even the most difficult challenges in their lives. We strive to facilitate the building of a healthy, loving family for every child we meet.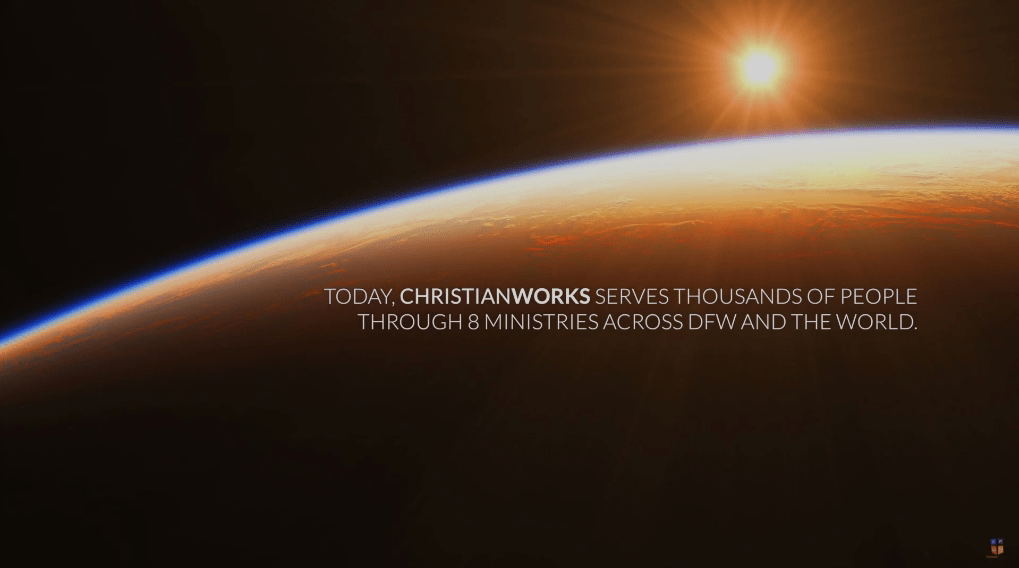 History
Explore our history. ChristianWorks for Children was founded in 1967 as an adoption agency under the name Christian Services. Since then, our name has changed and our programs have expanded, but our passion for serving children and building strong families has remained.
People
Get to know our staff, board members and partner organizations. Our programs are lead by highly-qualified and experienced therapists, counselors and facilitators. The success of our programs is deeply rooted in the individuals who serve our team and their dedication to serving children and families.
Dallas Location
Take a look at our Dallas building. Our therapeutic playrooms and age-based group therapy rooms provide a fun & comforting environment for children and families.
Fort Worth Location
Come to see our brand new Fort Worth location. Our play and group therapy rooms provide a fun and comforting environment for children and families. We are conveniently located in Fort Worth and also serve Tarrant County.
Help us build healthy homes and families.
ChristianWorks for Children is a 501(c)(3) non-profit — EIN: 75-1246028.
With your support, we can continue Jesus Christ's example of service. Partner with us today!