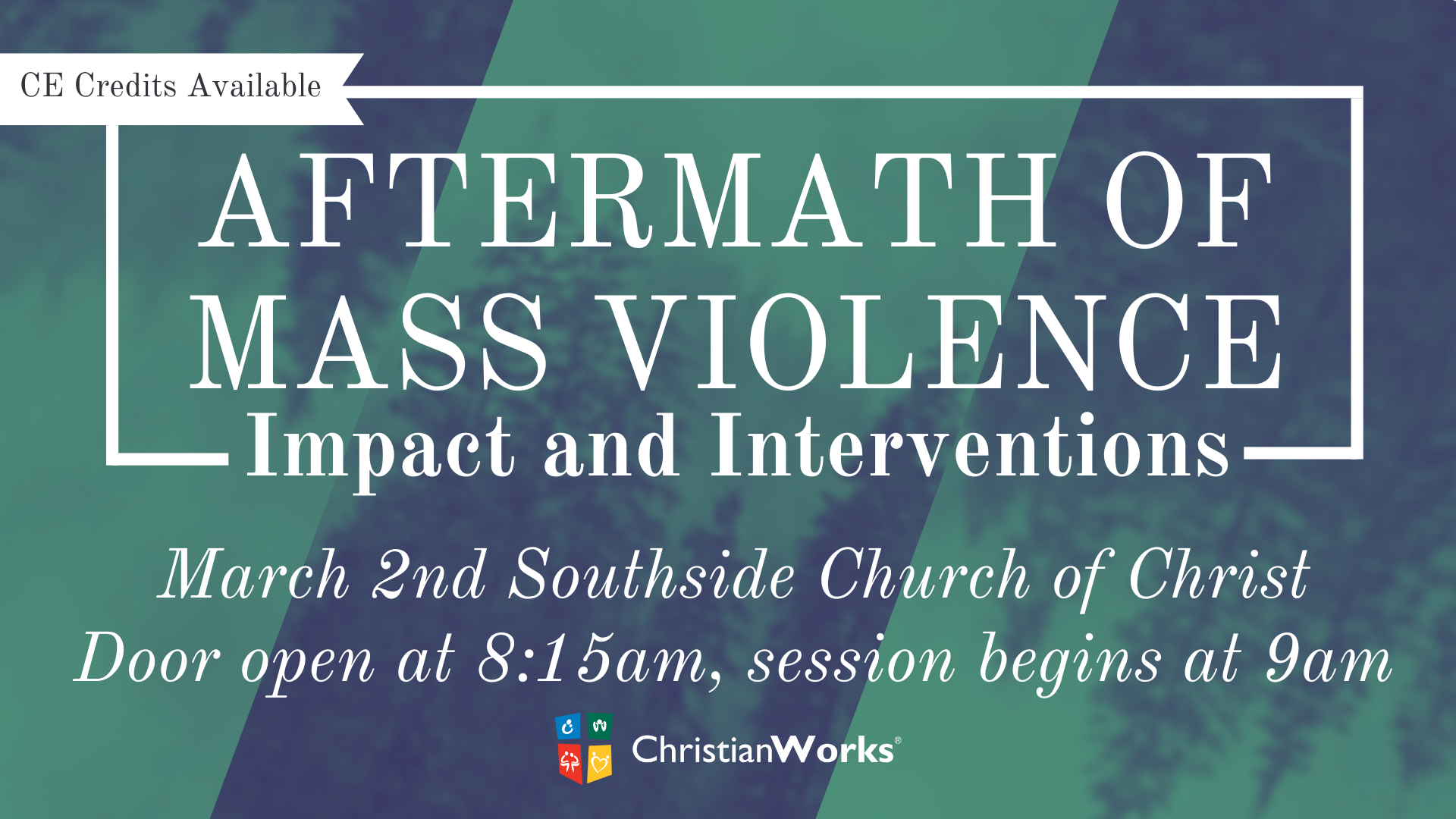 Aftermath of Mass Violence: Impact and Interventions
Join ChristianWorks for Children as they host this continuing education event on March 2nd beginning at 8:15am at Southside Church of Christ about Aftermath of Mass Violence: Impact and Interventions presented by Ashley Jesse, MA, LPC-S, who is the Program Manager of Grief Education and Clinical Training at the Children's Bereavement Center of South Texas (CBCST) in San Antonio, Texas.
Ashley serves as a consultant to therapists working at the CBCST satellite office in Uvalde, Texas. She was Program Director at CBCST's Satellite office in Floresville for three years working with victims of the Sutherland Springs church shooting. She works with children ages 3-5 and specializes in trauma, grief, anxiety, and Depression using EMDR, CBT, play and sand tray therapy, and group therapy. She is currently working to become a Registered Play Therapist. She also has experience presenting on mass violence, trauma, and grief and loss at the annual symposium of the National Alliance for Children's Grief.